What can I say? Things have been moving along and couldn't be going better! The clients I have had know me well enough by now to know that I always go for life balance, meaning I work hard, to play hard…with a little bit of downtime in between.
My customers and I have done a lot! Custom wine cellars, bars, unique fireplaces, and from the front door (literally) all the way to the basement, there have been some amazing projects. Coloradans really know what they want, and they have excellent style! Working on your big ideas is part of what I love the most, aside from creating it all and putting it together.
And how do we get it all done? At H.O.W., we like to work a project from start to finish. This gets a little tough as I get a lot of call backs and add-ons, however, in it all I do my best to work our bid until it's done, and I never will leave a job unfinished. I will never take your deposit and disappear as I'm sure many of you hear about contractors. We are honest, open-minded, and willing to get the work done, and I mean that!
Of course it's not ALL about work.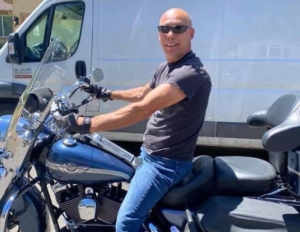 With so much to do around here, it's very safe to say, I never get bored when I'm looking for recreation. Between the great trails everywhere, awesome snow in the winter, boating and jeeping the rest of the year, there's always something to do!
Thank you, to all of you I have worked with and welcome to those that are new! Let's do this!
Scott
651-592-7035